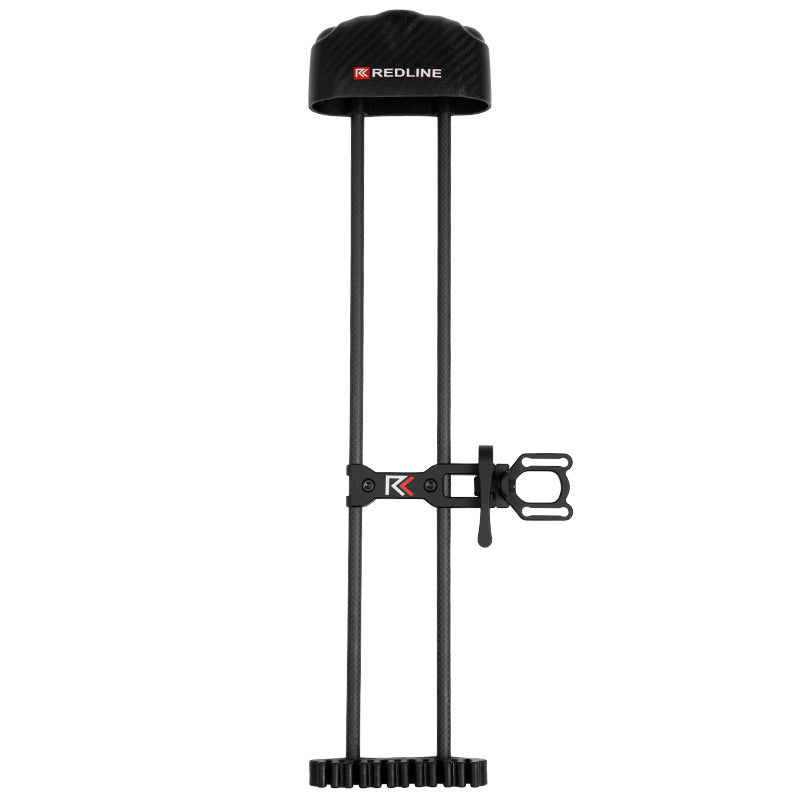 Redline Bowhunting - Outdoor Life Best 2022 Overall Quiver 
Redline Bowhunting's RL-1 6 arrow quiver was awarded the Best 2022 Overall Bow Quiver by Lancaster Archery's P.J. Reilly in Outdoor Life. Read more on the RL-1 Quiver and the article below!
New for 2022, Redline Bowhunting has created the sleekest and most innovative quivers on the market. The RL-1 carbon 6 arrow quiver with a 9.7 oz weight is among the lightest ever manufactured. The soft-touch rubber arrow insert eliminates noise and allows both small and large diameter arrows to securely lock in place. Developed from over 100 years of experience in the industry the RL-1 is purpose-built for perfection. 
All Carbon Design 
Weight: 9.7oz 
Total Length 20"
Base of Hood to Gripper Length 17" 
Secures small and large diameter arrows
Quick Detach Bracket
Soft Tough Rubber Hood Insert